Campsites in in Paris
The department of 75, Paris offers countless treasures to discover: culinary delicacies, water games or visits of popular tourist sites... Here are some good raisons why you should make your next camping trip here: Friendliness, relaxation and outdoor life... Camping and co offers you a range of 3 stars, 4 stars and 5 stars campsites, including high level service and activities for everyone's taste. Come and enjoy your time in Paris to the fullest.
Paris: We recommend 1 campsite
Hide the map
×
View on map
Search in progress
Camping-and-co.com :
Easy online booking
Quality accommodation on great campsites
Credit card and paypal
France > Ile-de-France > Paris > Paris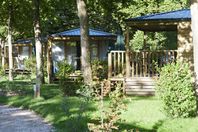 Location: On-site river
We like: The green landscapes at the heart of Paris , The ticketing service: Paris Visite tickets, Disneyland tickets
Services and activities: Indoor Pool, Supermarket / Grocery, Bar, Restaurant, (indoor / outdoor) play area...
At Indigo Paris, lose yourself in a fabulous setting of greenery full of fun - and don't forget this is a campsite near Paris! A campsite along the Seine, Indigo Paris is a seven hectare park in...
More pictures
View on map
Compare
Add to my favorites
6 pers. max
Mobile home - Terrace -10%
from

£573

£516

to 7 nights

Book

6 pers. max
Pitch
from

£154

to 7 nights

Book

5 pers. max
Mobile home - Terrace -11%
from

£601

£540

to 7 nights

Book

Display 4 available accomodations
From
154
GBP
to
540
GBP
-
1
campsite