Campsites in in Germany
You're sure to enjoy your campsite holiday in Germany , with its rich cultural and natural heritage. No matter where you choose to stay, in tourist city, city to visit, or pleasant city, the campsites selected by Camping and co are all ideally located to explore Germany . Take advantage of the pleasant outdoor setting and enjoy the many activities and facilities on offer: water park, spa or well-being area, mini-golf, children's club... Activities and services vary according to the campsite. You'll appreciate the quality and comfort of these top-of-the-line holiday rentals.
Germany : We recommend 1 campsite
Hide the map
×
View on map
Search in progress
Camping-and-co.com :
Easy online booking
Quality accommodation on great campsites
Credit card and paypal
Germany > Rhineland palatinate > Ulmen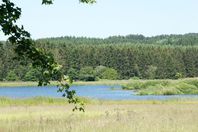 Location: On-site lake
We like: View over the lake , The restaurant
Services and activities: Supermarket / Grocery, Bar, Restaurant, Internet access, Launderette...
For calm, relaxing and friendly holidays in the heart of nature , come to the Jungferweiher campsite in the region of Rhénanie-Palatinat. Mid way between Trèves and Coblence, the...
More pictures
View on map
Compare
Add to my favorites
4 pers. max
Mobile Home with Terrace - Lake View
from

£275

to 7 nights

Book
From
275
GBP
to
275
GBP
-
1
campsite